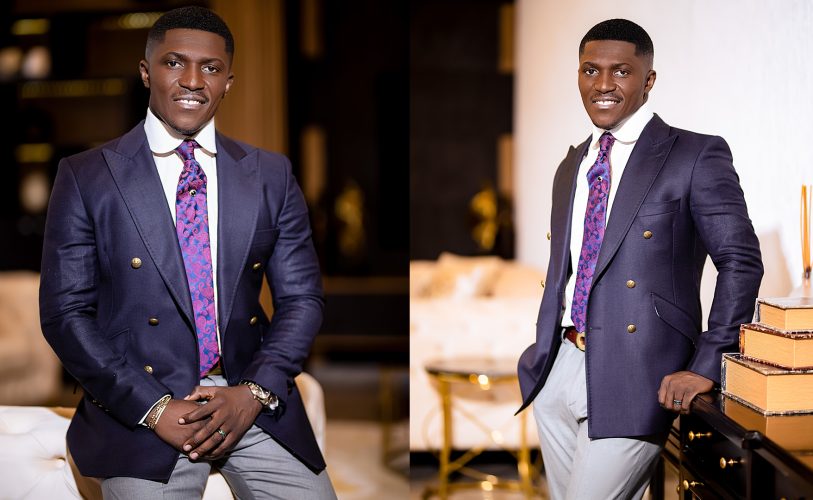 ABOUT
MICHAEL BOADI NYAMEKYE
With almost three decades of pastoral ministry, Michael Boadi Nyamekye, PhD. has immense experience in managing both the spiritual and physical needs of diverse people. He started The Maker's House Chapel International in 2013 and is currently one of the fastest growing churches in Ghana.

Having an acute focus on excellence and knowledge of corporate workings, the church has become an enviable template of a well-run church institution and a reference point for service excellence and best practice.
With an in-depth knowledge on issues ranging from social matters, religious, national and economic policies, he has become a favorite speaker on radio and television.
Aside pastoring, Dr. Boadi Nyamekye also has a strong interest in academia. He is currently a Senior Lecturer of Marketing at the School of Graduate Studies, University of Professional Studies Accra.
Dr. Boadi Nyamekye owns businesses, sits on the board of many and consults for many more. He is married to Lady Yaa Achiaa and blessed with five children.
Additionally, he holds the distinguished position of being the President of BN Holdings, a testament to his capacity as a leader and manager in the business world. His blend of pastoral, academic, and business acumen has made him an influential and respected figure in Ghana and beyond.
Subscribe To
"Dr. Michael's Mailing List"


Destiny Arena,
The Maker's House Chapel International.
Accra- Ghana